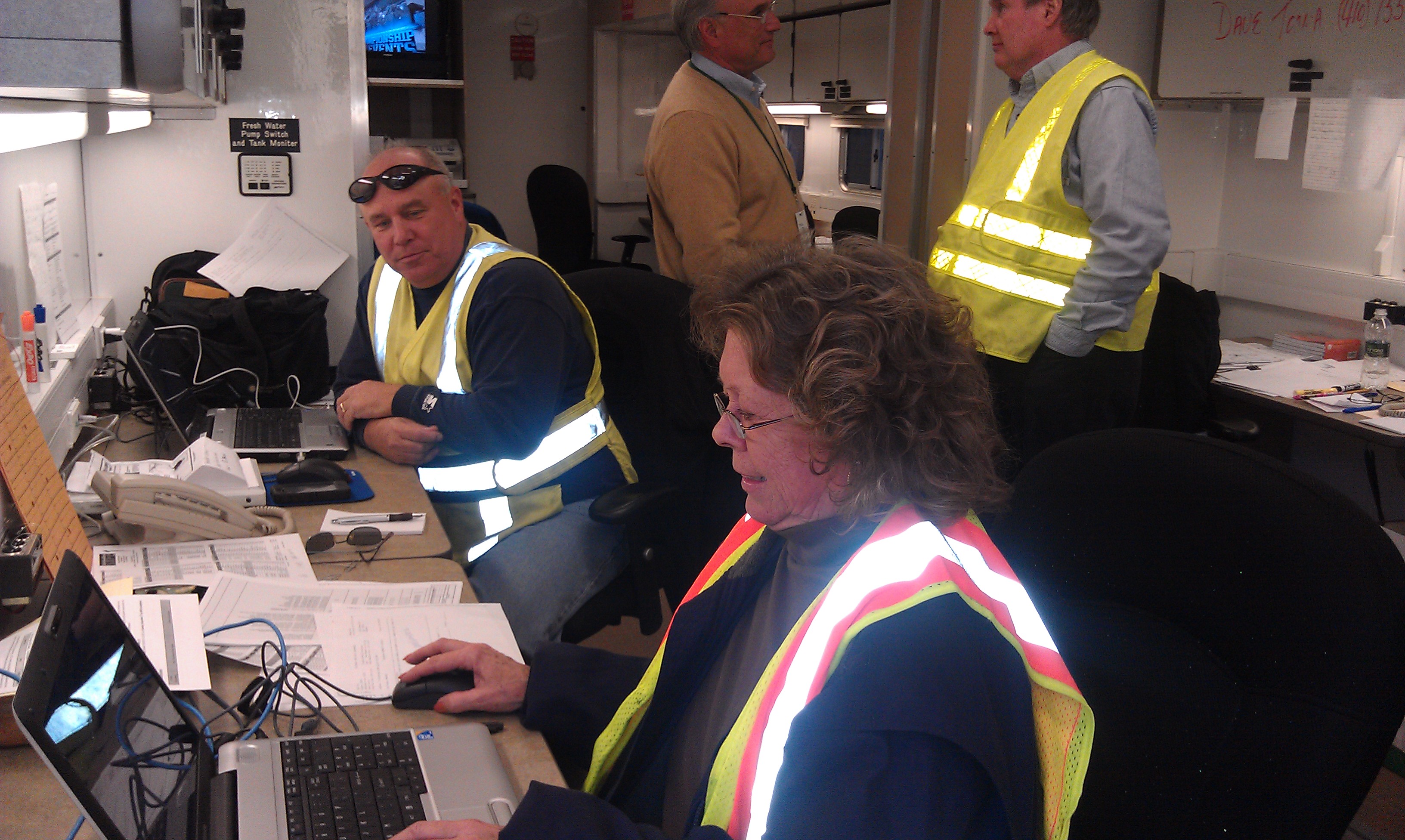 We are now at about 39% still without power but Mr. Marconi expect to see that number drop in the next few hours as the 25 additional crew, joining the original 12, make their way into neighborhoods.The 25 new crew, part of Baltimore Gas & Electric, have set up a Communications Center in town which allows them to keep in direct contact with every crew that is working here. The company, supplying mutual aid to communities in need, will remain in town until restoration is complete.
In addition to the increased number of crew, two Patrollers are surveying the town, identifying locations where lines are down. After lines are identified, AT&T and Comcast will be given the list so they can remedy all of issues.
So, the question is whether the crews can clean up all of the situations in time for buses to safely bring students to school on Monday morning. Click here to read the latest note from Superintendent Deborah Low. Before any buses are sent out, the Town Highway Department will drive every single road in town to make sure they are safe for travel. "They will behave as though it were a snow emergency, each taking their plow routes," says Marconi. This way, each road is assured safe.
Click here to read Ridgefield's Halloween update.
We will meet with Mr. Marconi tomorrow at 11:30 and bring you another update then.
Stay warm!